Long lead ball screws
Benefits
High linear speed up to 110 m/min
Design suitable for most positioning systems, due to high accuracy with no play
Lifetime lubrication via additional seals offering protection against contamination
Compact, easy to use and straightforward integration with a rotating nut
Features
Standard protection wipers at each nut end and optional double protection
High rotational speed up to nd0 = 90 000, resulting in high linear speed up to 110 m/min
Nut design well suited for transport or positioning screw applications requiring high velocity such as woodworking, some functions in plastic injection presses, pick and place etc.
Compact, easy and simple solution to incorporate into application (SLT)
The Ewellix range of large pitch ball screws has been specially developed by Ewellix for fast linear speeds to increase productivity and represent a winning combination of precision roller technology and end cap return. This design is suitable for most positioning applications thanks to the precision ground outer surface of the nut and flange support. The products in this series are designed by Ewellix to provide even greater positioning accuracy, as well as slip prevention. Additionally, Ewellix also offers various types of threaded nuts to minimise the mass inertia torque for high pitch spindles. The spindle is rigidly fixed to the machine frame, while the ball screw nut rotating in a bearing housing is driven by a traction belt and moves along the spindle. Ewellix also offers a range of rotating nut solutions to minimize the inertia phenomenon associated with long rotating shafts. The long lead screw shaft is rigidly fixed to the machine frame while the ball nut, rotating inside a bearing housing and driven via a tension belt, moves along the screw shaft.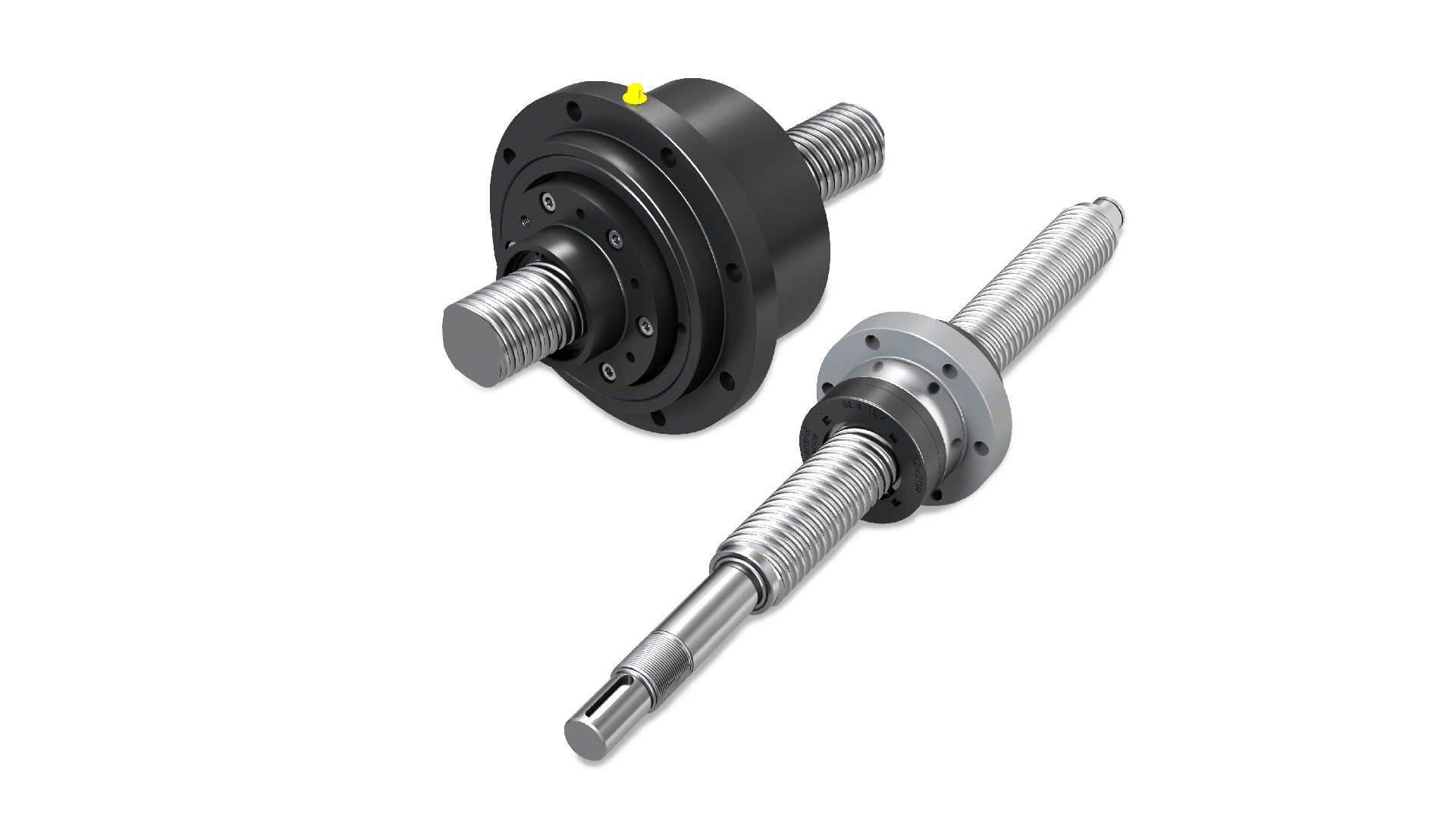 Technical Data

Overview

| | |
| --- | --- |
| Nominal diameter | |
| Lead | |
| Basic dynamic load capacity | |
| Basic static load capacity | |
| Axial play | |
| Maximum speed n x d0 | |

Nuts
2D / 3D
Publications
Product selectors
Need more
information?
Ask our experts.