LIFTKIT-0S
Benefits
Extended operating range of any cobot to increase productivity and save costs
Direct positioning access within the cobot controller
Ideal for control via an external PLC
Vibration-free and virtually maintenance-free movement
Compatible with VISUAL COMPONENT software
Features
General purpose unit
Ready-to-use complete system
Connection to the cobot via TCP/IP protocol on standard Ethernet port
Fully integrated script library for easy, direct control of the lifting column
Robust column design for industrial use
Robots are often used for palletising, material handling, inspection, construction, etc., but reach their limits once the robot arm is fully extended at a certain height. The easy-to-assemble LIFTKIT increases the reach of the robot by moving it along a vertical axis. The base of the robot can be raised or lowered during operation so that it is always in an optimum working position. This increased range improves productivity and reduces costs.

The LIFTKIT-0S is a ready-to-install system and includes a lifting column with a control unit that can be connected to the robot via Ethernet port and then programmed and controlled through a standard TCP/IP protocol via fully integrated script commands. Complex and precise motion tasks can be realised with a simple set of commands. The system includes redundant safety-certified relays for a safe stop procedure during operation – when connected to the robot's safety output ports. The LIFTKIT-0S is supplied with a bottom mounting plate and requires an upper custom plate (not included) to connect the robot to the lifting column.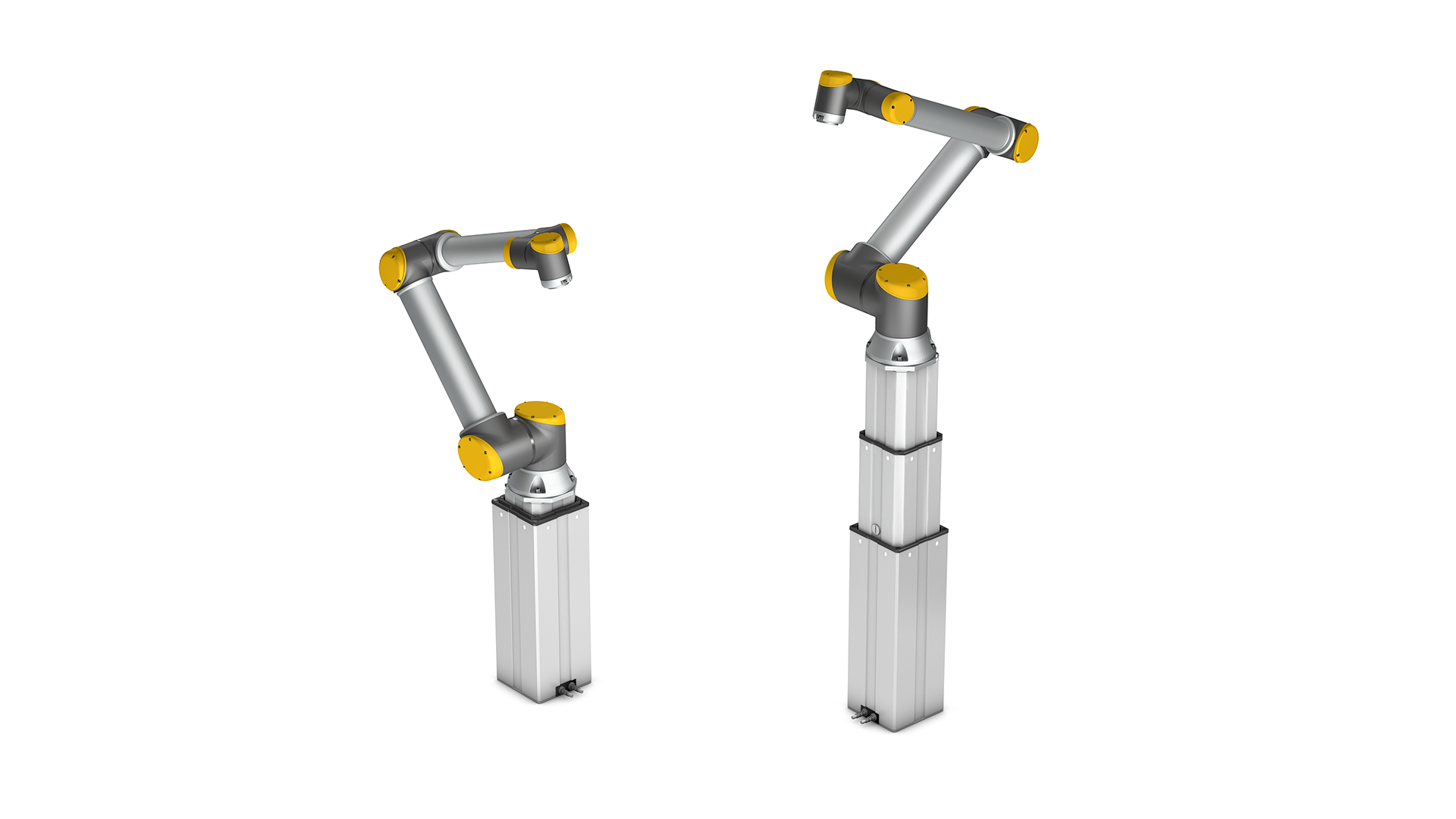 Technical Data

Overview

| | |
| --- | --- |
| Push load | 1 500 N |
| Pull load | 0 |
| Max stroke (mm) | 500 to 1 400 mm |
| Operating temperature | |
| Type of protection | IP 40 |
| Max. speed no load (mm/s) | 80 mm/s |
| Duty cycle (%) | 10 |
2D / 3D
Software updates
Publications
Video
Need more
information?
Ask our experts.