TXG
Benefits
Fast and sturdy lifting
Elegant design
Plug and play
Silent
Features
Low noise level
Aesthetic design with rounded shape
Full system with built in control unit, operating devices and accessories
Medically compliant with IEC 60601-1
The attractive lifting columns of the TXG series are particularly suitable for height-adjustable tables, ophthalmological tables and chairs as well as lighter industrial workplaces. They are equipped with an integrated control unit and combine the advantages of direct and alternating currents.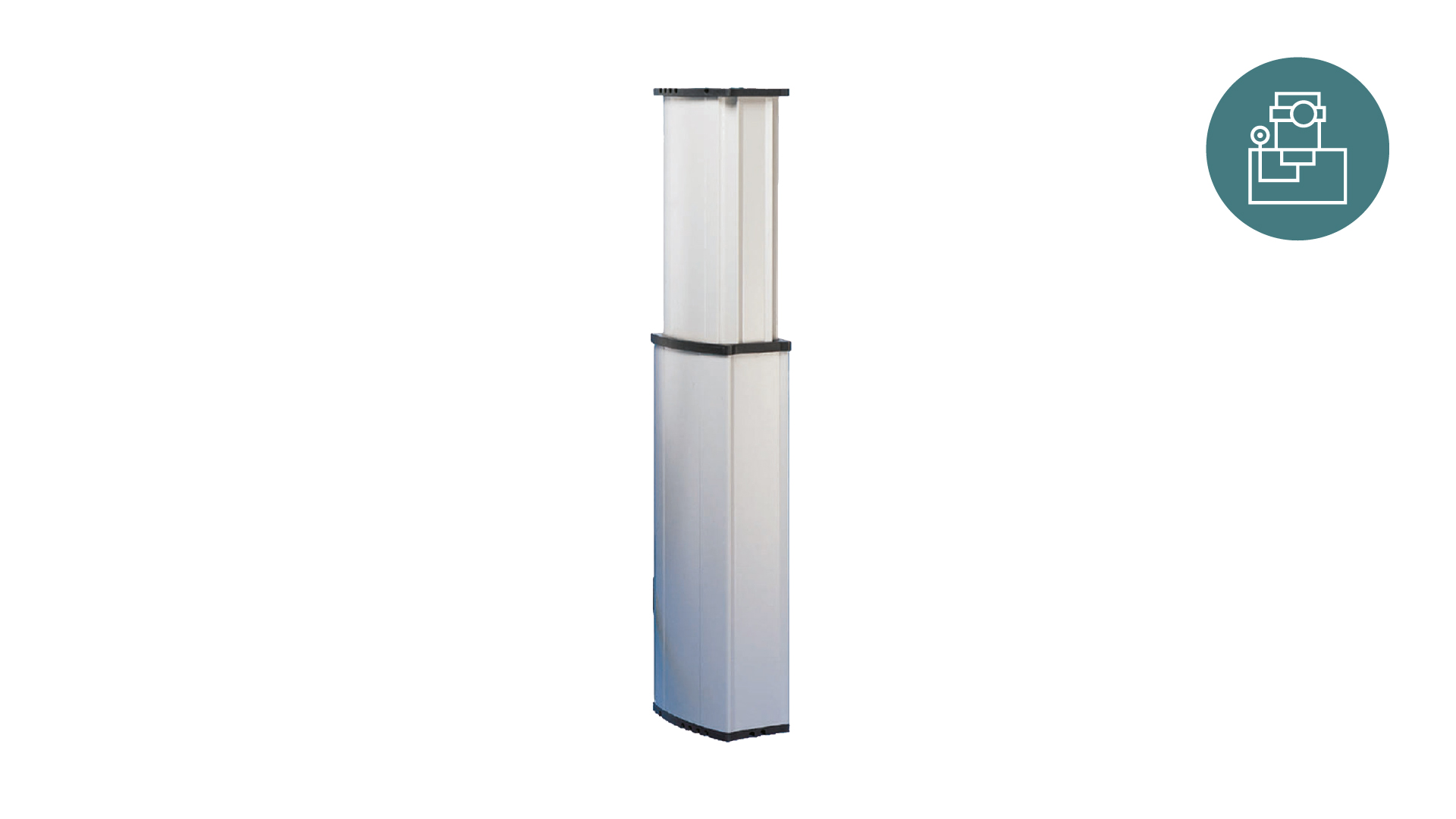 Technical Data

Overview

Push load
Pull load
Max stroke (mm)
Voltage

120 or 230 V AC or 12
24 V DC

Operating temperature
Type of protection
Max. linear speed no load (mm/s)
Duty cycle (%)
Retracted lenght (min)

S+180 mm

Dynamic offset load
2D / 3D
Publications
Product selectors
Need more
information?
Ask our experts.