TLC
Benefits
Compact design
Rigid and stable
Plug and play
Silent
Features
Push or pull load
Low noise level
Robust
Medically compliant with IEC 60601-1
The TLC series is a compact, fast and powerful range of lifting columns with AC motors for compression and tension loads up to 4 000 N. They are ideal for medical, industrial and workplace applications and can lift off-centre loads without bending thanks to their rigid aluminium profiles and precision sliding cushions. Its unique and efficient gear technology provides high compressive strength and low noise performance.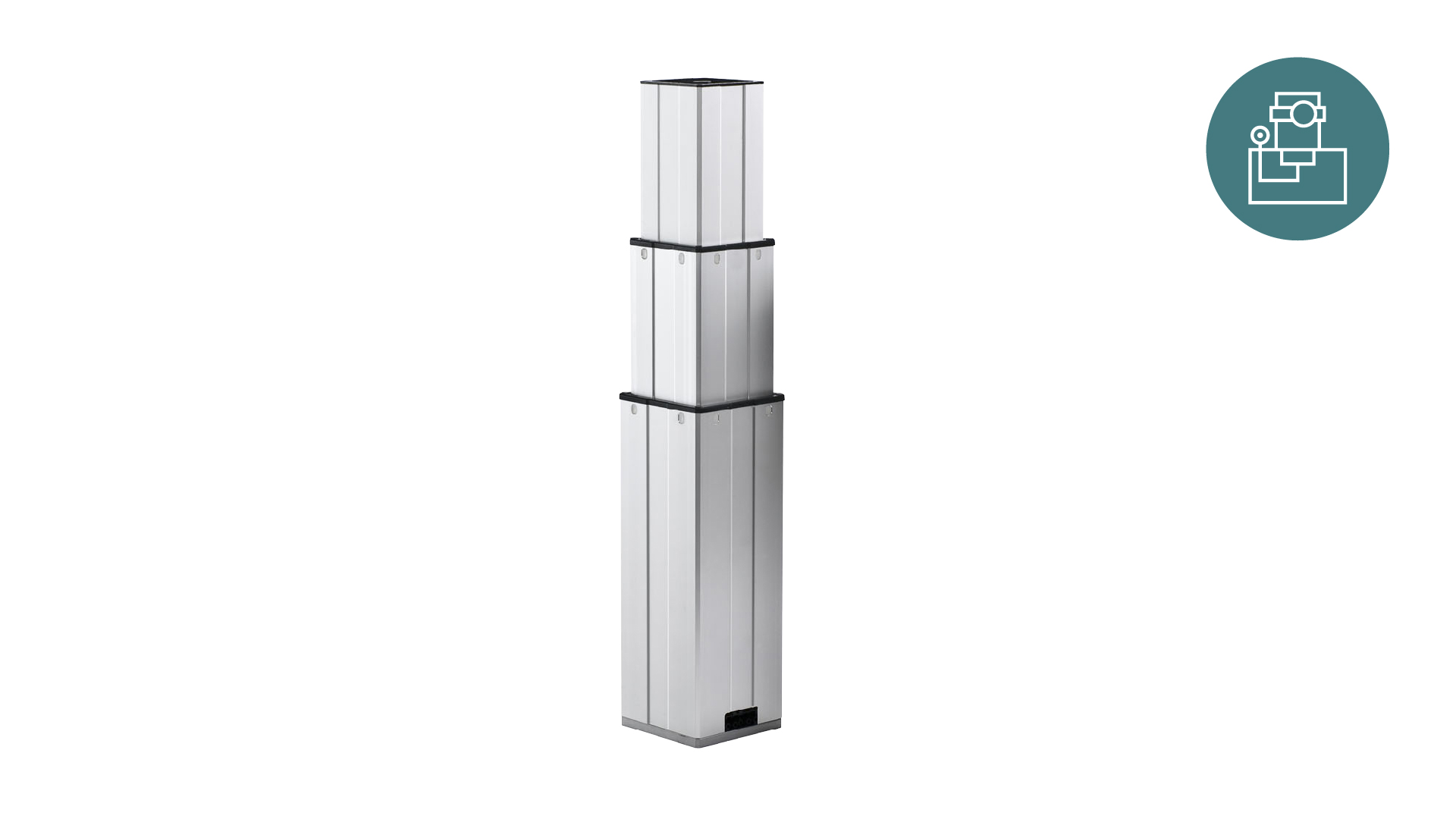 Technical Data

Overview

Push load
Pull load
Max stroke (mm)
Voltage

120
230 V AC

Operating temperature
Type of protection
Max. linear speed no load (mm/s)
Duty cycle (%)
Retracted lenght (min)

S+185 mm

Dynamic offset load
2D / 3D
Publications
Product selectors
Need more
information?
Ask our experts.