Support bearings
Benefits
Complete, ready-to-use warehouse, simplified turnaround design, simple ordering process
Quick mounting on the shaft, eliminating much of the usual risk of bearing seal assemblies
Lifelong lubrication/maintenance-free
Rigid and accurate screw positioning
Features
Ewellix Series 72 and 73 preloaded ball bearings provide rigid and accurate bolt positioning
Precision housing made of burnished steel, with side surfaces serving as reference mounting surfaces for the alignment of screws
Load capacity of the bearings matching the load capacity of the screws
Lifetime sealed and lubricated bearings
At Ewellix, we support our customers in planning and assembling their systems with optional accessories for nuts and
ball screws
.
A special range of support bearings has been developed for ball screws with a nominal diameter from 16 mm and for
roller screws
.
These support bearings can be easily installed at the ends of the spindle in accordance with Ewellix recommendations.
All models are equipped with high quality SKF bearings, lubricated and sealed for life. Ewellix keeps these support bearings in stock at all times so that fast delivery is possible.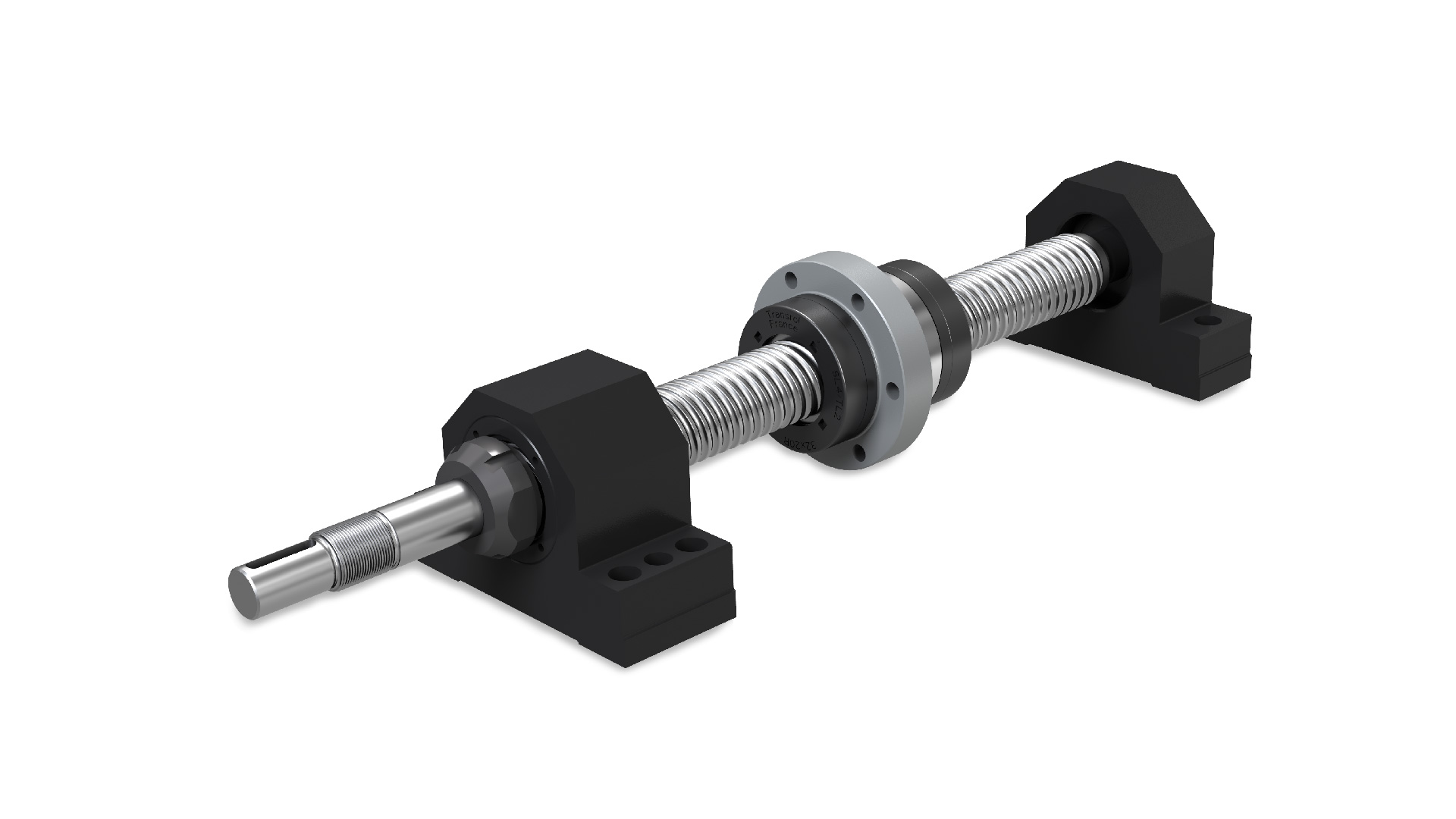 Product overview
Support bearings for roller screws
Nominal diameter from 12 to 100 mm
Ewellix preloaded angular contact ball bearings
Load carrying capacity matched between bearing and roller screw
Complete support bearing ready to use
Read more
Support bearings for ball screws
Nominal diameter from 16 to 63 mm
Two Ewellix preloaded angular contact ball bearings
Alternatively one Ewellix deep groove ball bearing
Complete support bearing ready to use
Read more