Miniature profile rail guides
Benefits
Long service life, virtually maintenance-free
Smooth running with low friction, best in class
Good availability and shorter time to market
Features
Factory pre-lubricated products with lube reservoir
Unique low friction low noise ball retention
Zero Rail Concept with interchangeable blocks on rails
Miniature profile rail guides are made for applications requiring compact, high running accuracy, long service life and low noise. Ewellix LLS systems offer extremely smooth running behaviour. The robust ball retention system avoids surprises during mounting. The products are ready to install while pre-lubricated with a lubrication reservoir for long service life. Rails and carriages (blocks) both have two reference sides for easy mounting.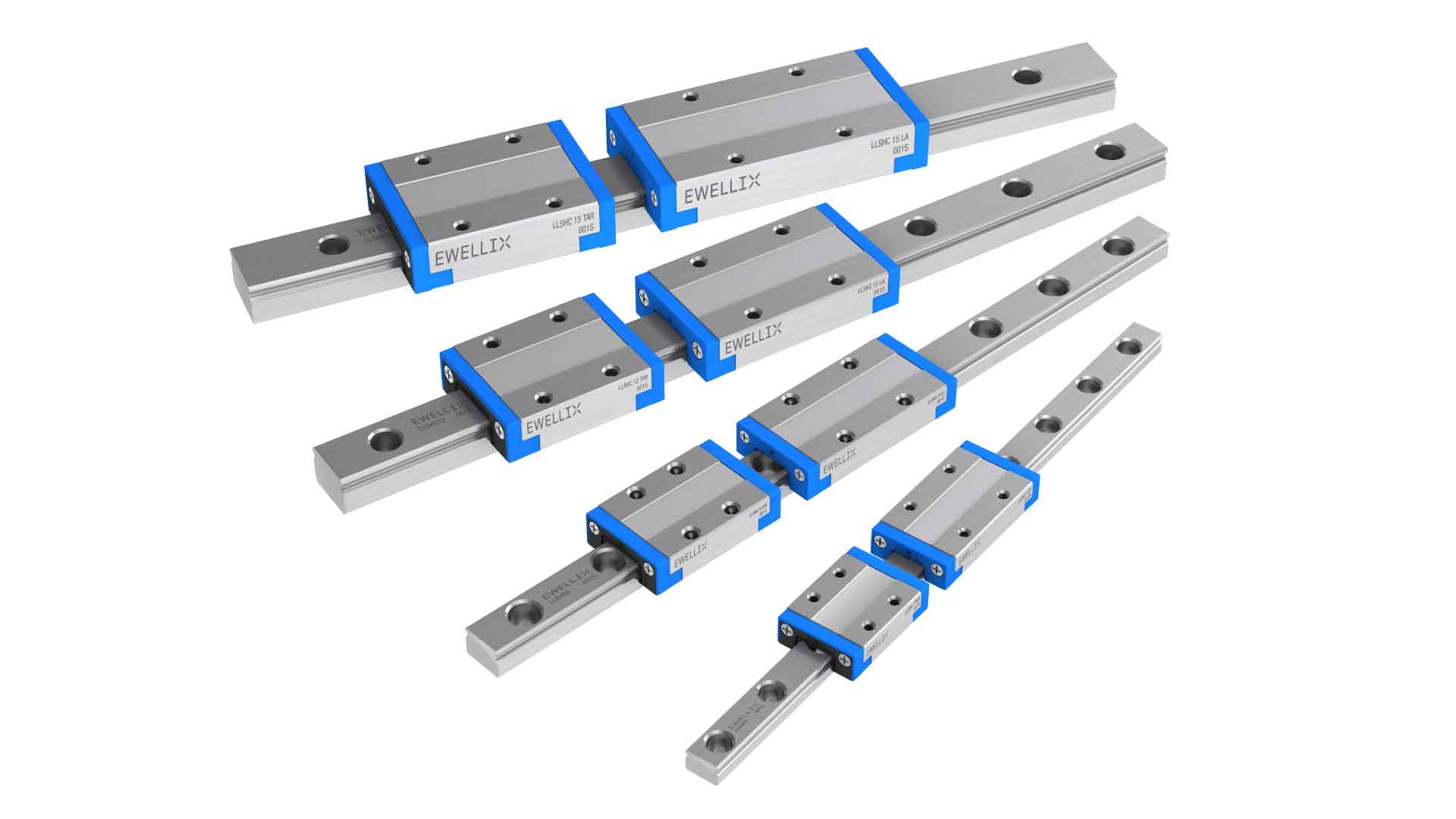 Technical Data

Overview

| Range | Standard and wide types from size 7-15 |
| --- | --- |
| Speed | 5 m/s |
| Acceleration | up to 140 m/s2 |
| Length | Rail length up to 2 m in one piece |
| Accuracy | up to 7 µm / 1 000 mm |
| Operating temperature | -20 to +80 °C |

Carriage types

Rail types

Zero Rail Concept (ZRC)

The newly developed Ewellix Zero Rail Concept (ZRC) offers flexibility and availability. Within the ZR-Concept, any carriage can be mounted together with the rail of the same size. Spare parts can be handled much quicker and due to standardization, delivery times are shorter in comparison to system configurations. Zero Rail Concept carriages and rails are delivered separately. The ZRC offer is standardized for precision class P5 (Standard precision) together with preload class T0 (Light clearance) and T1 (Light preload). Any carriage or rail from this range must be ordered with the suffix ZRC in the ordering key.
2D / 3D
Publications
Product selectors
Need more
information?
Ask our experts.