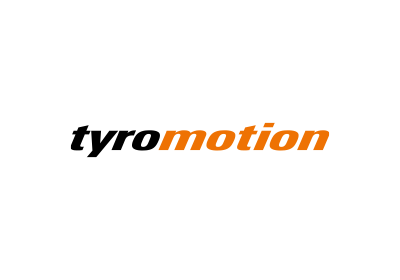 Robotics and sensor-based rehabilitation devices
Tyromotion is one of the world´s leading manufacturers and suppliers of technology-based therapeutic devices with the goal to sustainably improve people's independence and quality of life. After a fortunate encounter with the medical director of a clinic in Graz in 2007, David Ram and Alexander Kollreider founded Tyromotion. Today, the company has additional offices in Germany and the USA and works with a global network of distribution partners.
With its head office based in Graz, Austria, renowned for its colleges and universities, Tyromotion enjoys breaking new ground with innovative products to help people regain their independence after a stroke, spinal-cord-injury or with cerebral palsy. Tyrotherapy allows therapists and patients to do the right things at the right time, regardless of location, indication and phase of rehabilitation.
Improved product aesthetic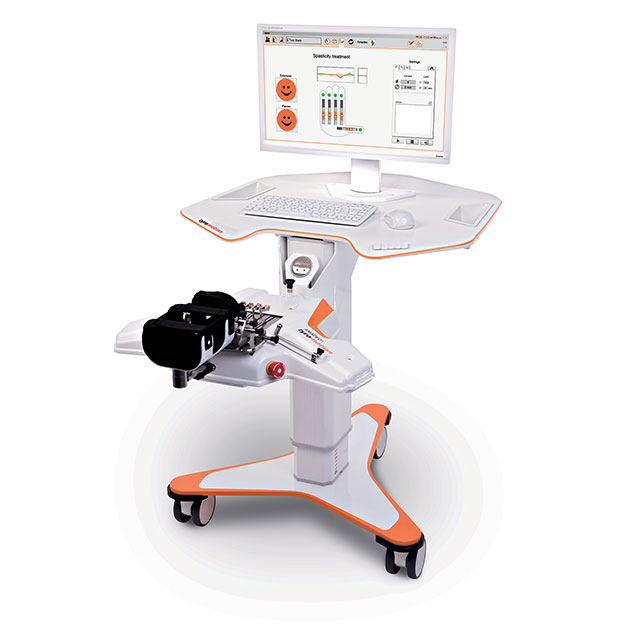 "We develop revolutionary technology-based rehabilitation devices
that put patients at the heart of rehabilitation.
As a result, their highly intensive, exceptionally focused,
and greatly motivated training leads to best possible therapeutic outcome."
Alexander Kollreider – CTO
What were the challenges Tyromotion faced when developing its innovative products?
"One of our biggest challenges was to find a suitable lifting column for our medical products that fit well into our design product portfolio, meets our technical and medical requirements, and is attractively priced, declares Gino Münch, Head of Engineering Design. Delivery time and good cooperation with our partners play an important role. With Ewellix, we found a perfect partner!"
Ewellix offers a wide range of lifting columns that can be customised to meet the client's specific requirements, providing unique solutions for technical projects. Gino Münch stated that "Ewellix offered us the right lifting column for our requirements. The column matches our desired colour, white and meets the medical device standard IEC 60601-1. Additionally, we can meet our design requirements through internal cable routing, resulting in a beautiful appearance".
With an Ewellix coloured lifting column, Tyromotion's AMADEO® has an attractive and stylish look; with its soft start and stop commands and vibration damping, the required functionality and performance of the AMADEO® is without compromise. In addition, Ewellix can individually customise the colouring of every Ewellix aluminium lifting frame column.
About Tyromotion
Tyromotion is one of the world's leading manufacturers and suppliers of technology-based therapeutic devices for people after a stroke or traumatic brain injury. Tyromotion has developed a pioneering therapy concept for the whole body, upper and lower extremities, during all phases of rehabilitation to accomplish their mission. Powerful new technologies, including robotics, sensor systems, virtual reality, and gamification, lead the patient through the continuum of care more intensively and motivationally.
Our products are used in thousands of industrial applications
Read more