Powerful automation to meet future challenges
Hyundai Robotics' foundation is infinite potential, indomitable will, and powerful momentum. A spirit pursued by Chung Ju-Yung, the founder of the Hyundai company in 1946. Starting their robot business in 1984, Hyundai Robotics first produced a welding robot in 1987 and by 2018, they exceeded 50,000 industrial robots manufactured, the first company to do so in Korea.
Rather than being satisfied with such results, Hyundai Robotics continually pushes forward industrial robotics and have built the only independent technical skills centre in Korea. As a result, their bodywork welding robot was selected as the best global product in 2008 and their cleaning robot in 2011.
Quicker setup time in car assembly lines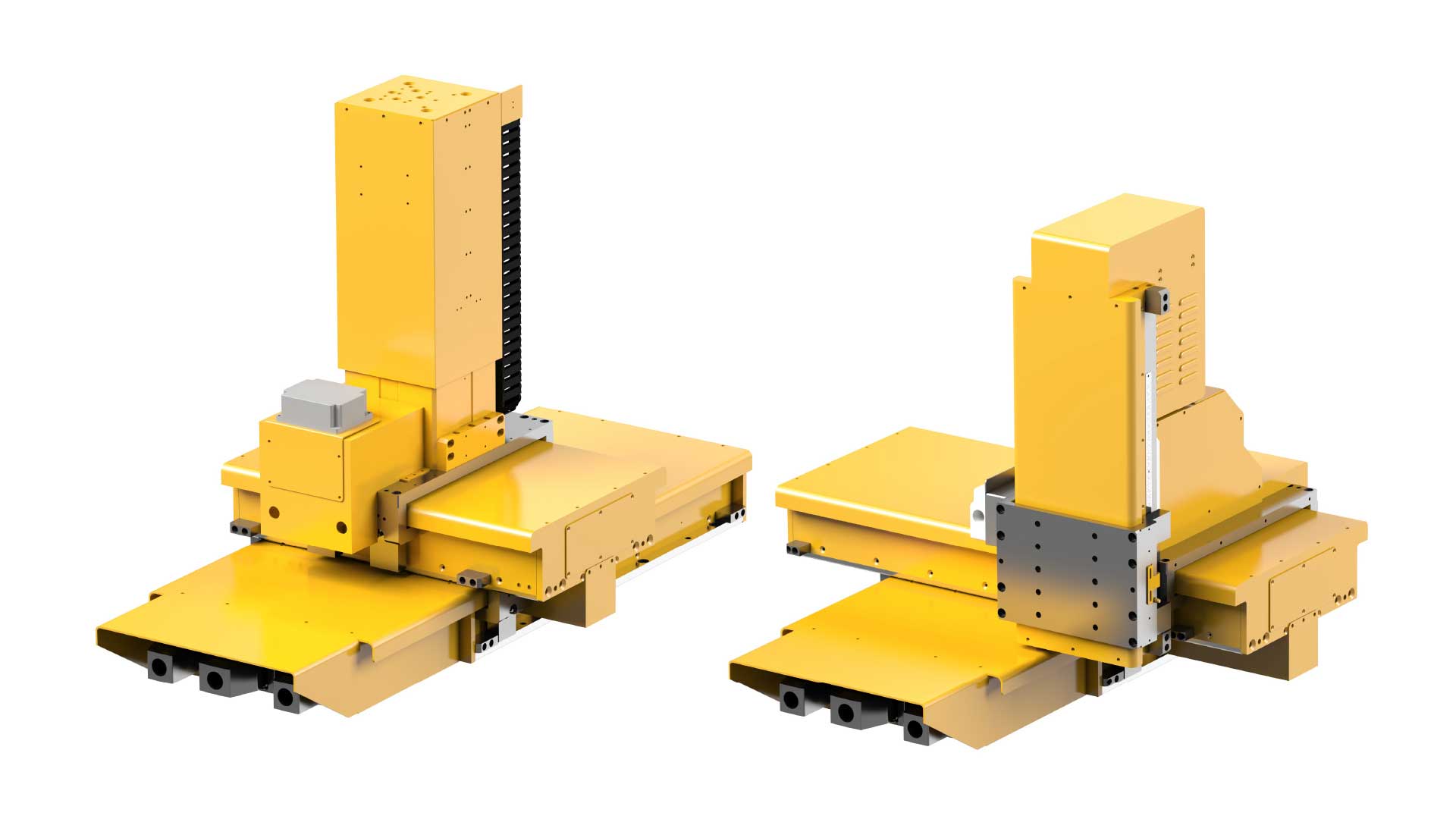 Challenges facing the Automotive Industry "There are several advantages to automating a factory with welding robots. These include faster, consistent cycle times, no breaks in production, and better welding quality. For this reason, we are continually responding to global business needs, such as meeting the various requirements of customers who purchase motor vehicles. For example, one of our main clients is Hyundai Kia Motors who often need small-volume production products that are difficult to produce on a standard production line". Car manufacturers need a jig with a powerful automation function capable of processing various car bodies on one production line.
"
When looking for a supplier partner,
we found that Ewellix's automation jig (CTU - Car Transfer Unit)
was the most suitable product available for this.
Their CTU was used and applied to the automobile production line,
enabling smooth, reliable and continuous delivery.
"
Jin-jong Kim
Meeting the challenge
Ewellix's automation jig (CTU) is not a typical XYZ robot system. Instead, it is a fully automated jig that has been enhanced for the automobile industry to solve problems when used in production plants continuously.
"When using a general XYZ robot system, it is challenging to calculate the best solution to solve specific production problems or even fit the location where it is being used. However, since solving these problems with Ewellix, we have been able to work together as a close business partner. As Hyundai Kia Motors are a large car manufacturer, they have several factories worldwide, and each factory has different requirements depending on the vehicle they produce. Therefore, it is important to respond to different requirements promptly, and Ewellix actively moves to respond to customer requirements".
CTU's are products used to transport an object with a 100 to 200 kg load. Due to high loads, regular jigs generally operate at low speed, but by changing over to Ewellix's CTU, it can meet customer requirements for higher speeds. In addition, Ewellix's design team specifically developed the positioning systems of their CTU series for the automotive industry. They are equipped with a pair of profiled rail guides, each with two carriages designed for high guiding accuracy and rigidity.
Jin-jong Kim from Hyundai Robotics also states, "For small quantity productions, customers need to replace the manual jig quickly. In this case, operators replace between two to eight jigs per vehicle model change. Now it takes approximately one minute for each jig, whereas before, it could take up to five minutes or more. Therefore, it was not easy to manage flexible schedules when producing various car models. Although the initial investment cost is slightly higher, manufacturers can produce more vehicles on the production line, and therefore the return on investment is quickly offset".
About Hyundai Robotics
Hyundai Robotics has developed into one of the top general robot companies globally, exporting to every corner of the globe and continually developing new technologies. They have acquired global safety standard certificates, including CE for Europe, NRTL for North America, Gost-R for Russia, functional safety recognition, and explosion-proof certificates. Hyundai Robotics focuses on achieving smart plants through cutting-edge industrial robot technology and developing and distributing automation systems designed to customers' requirements. Hyundai Robotics will continue to establish itself as a front-runner in the robot industry, growing with customers mutually through continuous research & development and innovative products.
Our products are used in thousands of industrial applications
Read more