Automation technology for the future
Manufacturers of solid wood furniture are facing enormous challenges today, as global manufacturers shift to automation and look towards the use of smart technology to optimise production and streamline processes. For this reason, AFK Garden decided to invest in fully automated sanding systems using cobots supplied with Ewellix's SLIDEKIT.
30% increase in production output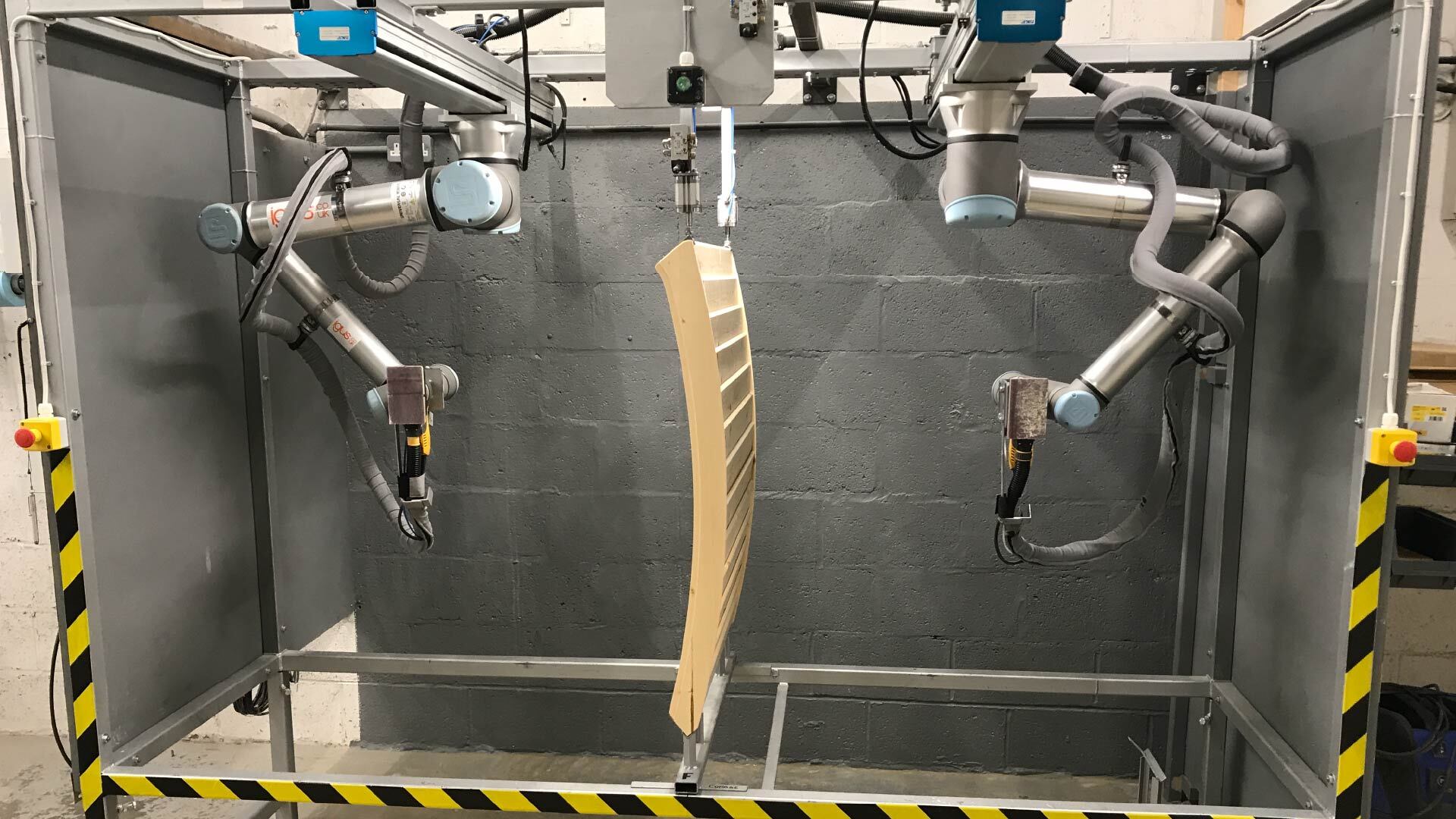 In a small remote village, nestled in the heart of the Lincolnshire countryside, you will find some of the most advanced woodworking equipment available. Chris King, the owner, has worked at this site for most of his life, designing and manufacturing quality wooden garden furniture that combines both traditional construction methods with state-of-the-art machinery.
"To meet customer demand, improve factory efficiency and guarantee product consistency,
the move to automation has been fundamental in the growth of our business. Our continued
investment in new Cobot technologies has been the key to our success' says Chris."
Chris King – owner
Why did AFK Garden choose Ewellix's SLIDEKIT for its cobots?
According to Chris, the solution offered by Ewellix was more cost-effective than other suppliers, whilst still having a compact, robust design.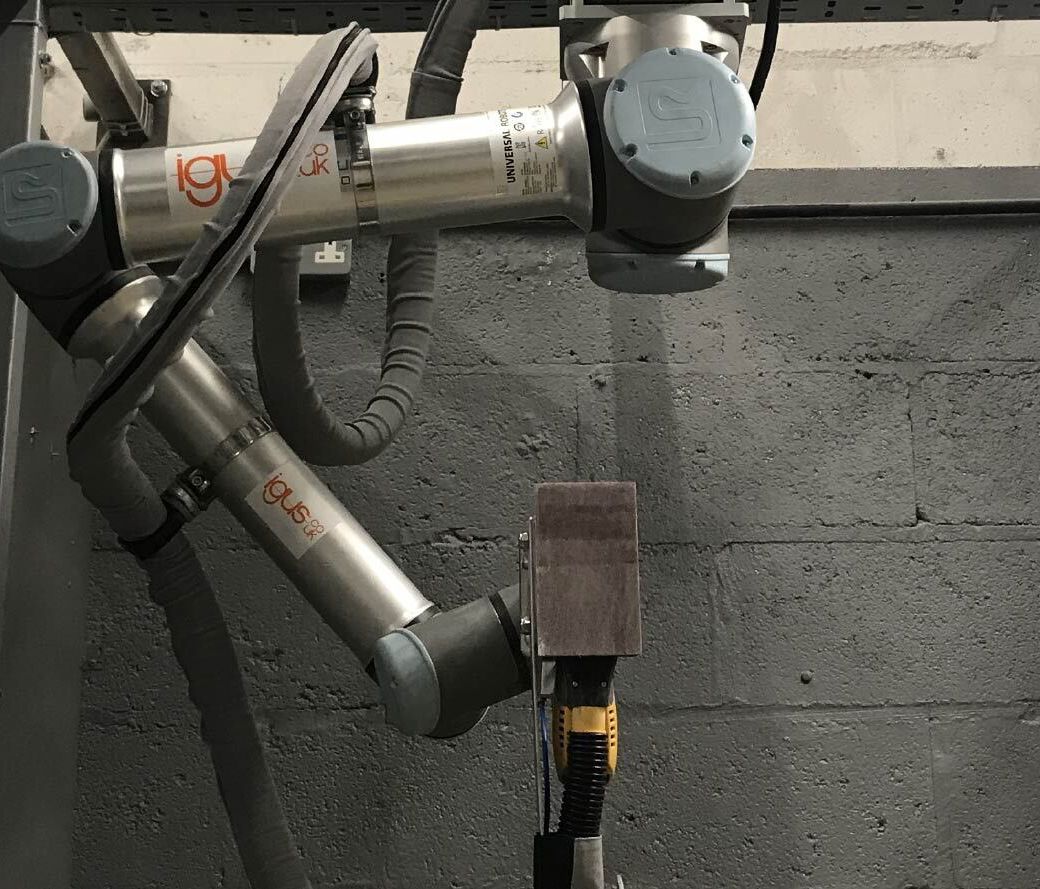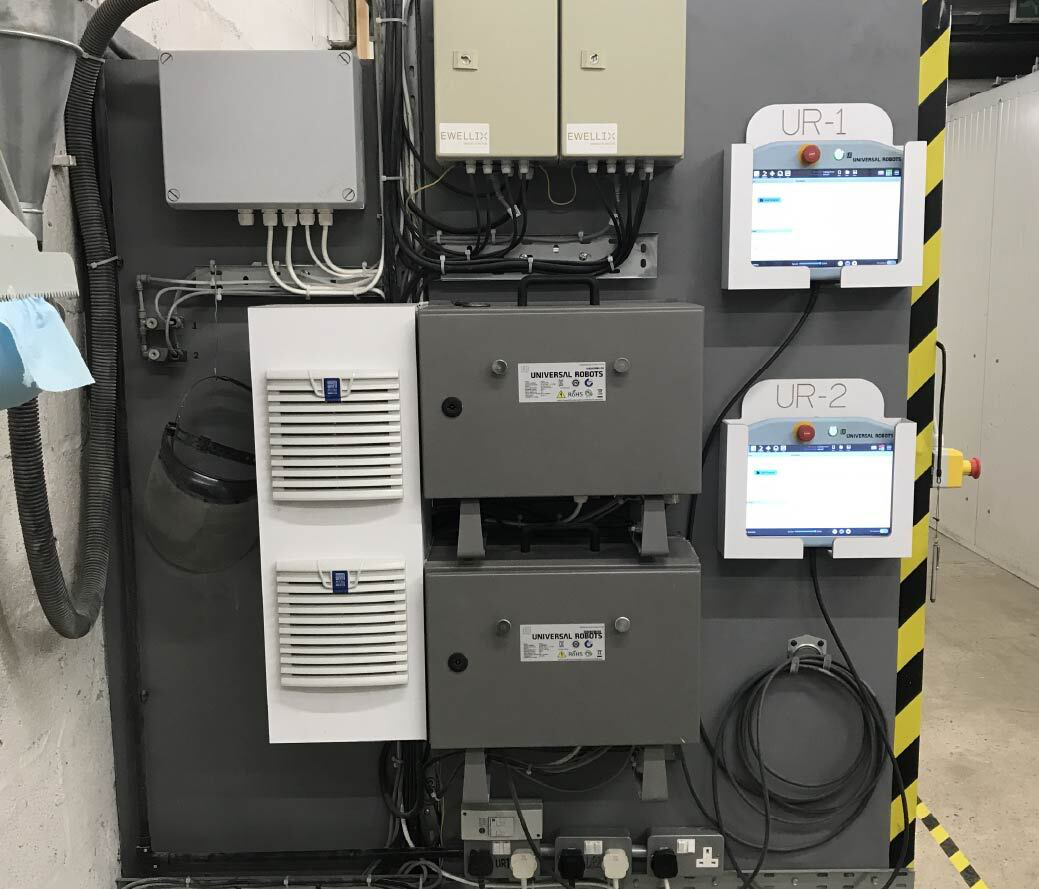 "The solution offered by Ewellix was more cost-effective than other suppliers, whilst still having a compact, robust design. Its exceptional operational range and positioning speed help to deliver the company's production targets, safely and efficiently."
Chris King – owner
SLIDEKIT's by Ewellix give the Cobots the extra reach necessary to complete all essential sanding tasks. Cobots, combined with our SLIDEKIT linear modules, provide a cost-effective solution when transforming workshops from a manual handling operation to a fully automated production line.
Not only can production output increase by 30%, but the shift away from manual sanding and spraying practises allows for greater precision and consistency, reducing the percentage of defective and rejected products. Chris also noted that 'the welfare of our employees has greatly improved by reducing the repetitiveness of their tasks and eliminating potential health and safety issues'. By using the already preinstalled programs, it is easy to show new operators howto use the equipment quickly and safely and reduces the need for any unnecessary disruptions to production. The SLIDEKIT offers a plug-and-play system that not only adds a horizontal axis and therefore extends the scope of a cobot, but no additional hardware or software development is needed, making it compatible with all Universal Robot cobot ranges.
About AFK Garden
All AFK Garden products are manufactured in the UK using the highest quality FSC® certified materials to ensure the best possible results. They have been making wooden garden furniture for over 30 years and continue to invest in the latest technologies to ensure that their products remain at the cutting edge of the industry.
Need more
information?
Ask our experts.